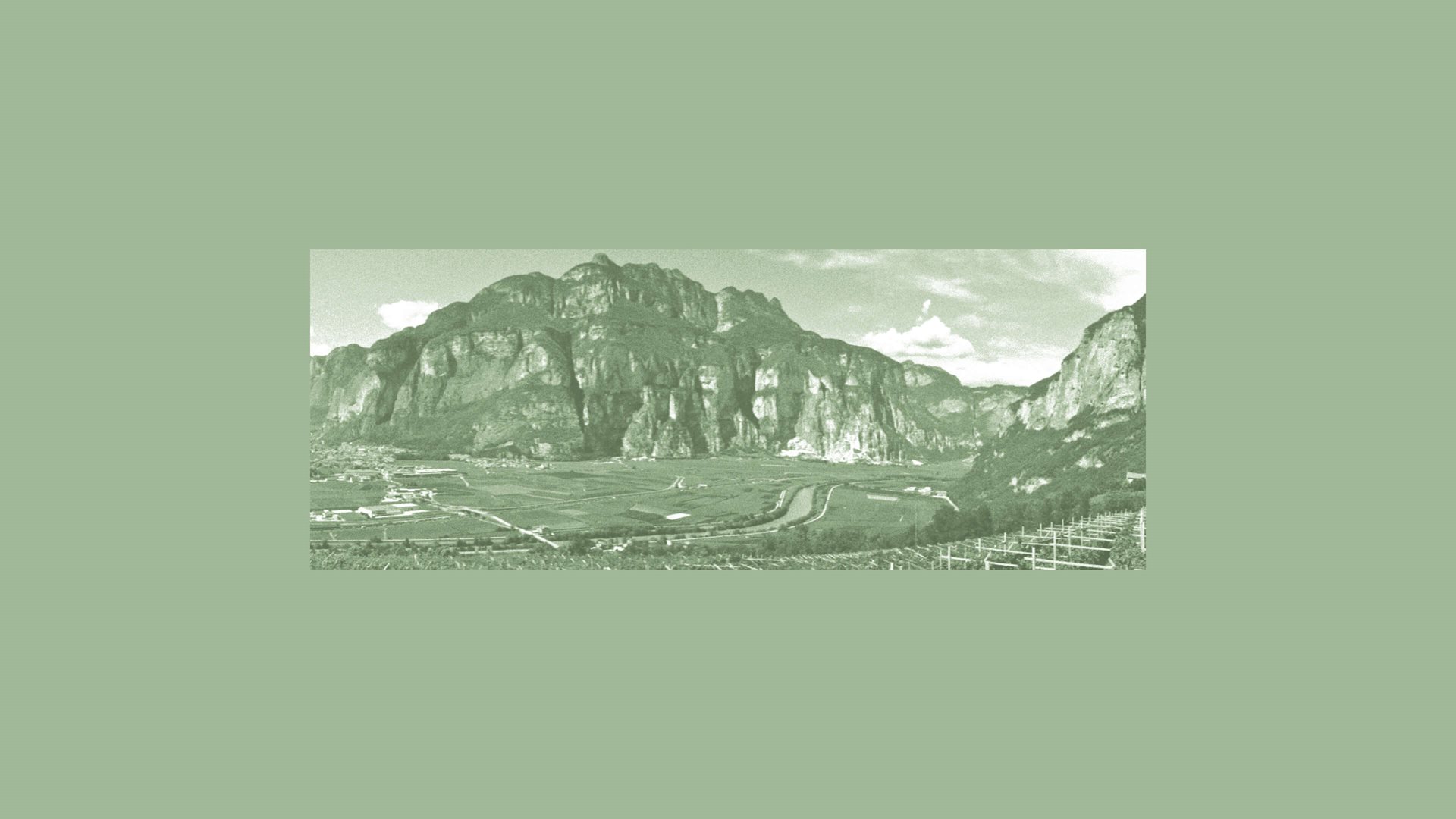 Maso di Mezzo
tells the true story of a village which lies in the enchanting Piana Rotaliana North East Italy.
This village, once called "Mezzo" is now Mezzocorona: a village that has always been protected by a mountain of dolomite rock which rises majestically above the village.
A land of borders and a mix between Germanic Europe and the Italian territories to the south. A land of battles and conquests, which has seen men and women dedicate their lives to the cultivation of the vine since the dawn of time.
A "Maso" was the traditional house in the village of Mezzo: a rural dwelling built in the Middle Ages, with its own cellar and storage room, with adjoining gardens, vineyards, and woods.
An industrious and simple lifestyle was led in those days, a life of work and devotion, marked by sacred and profane rituals and influenced by the rhythm of nature. Making wine in a Maso di Mezzo was a natural and daily activity, but one of great importance,  of religious value and also of social liberation.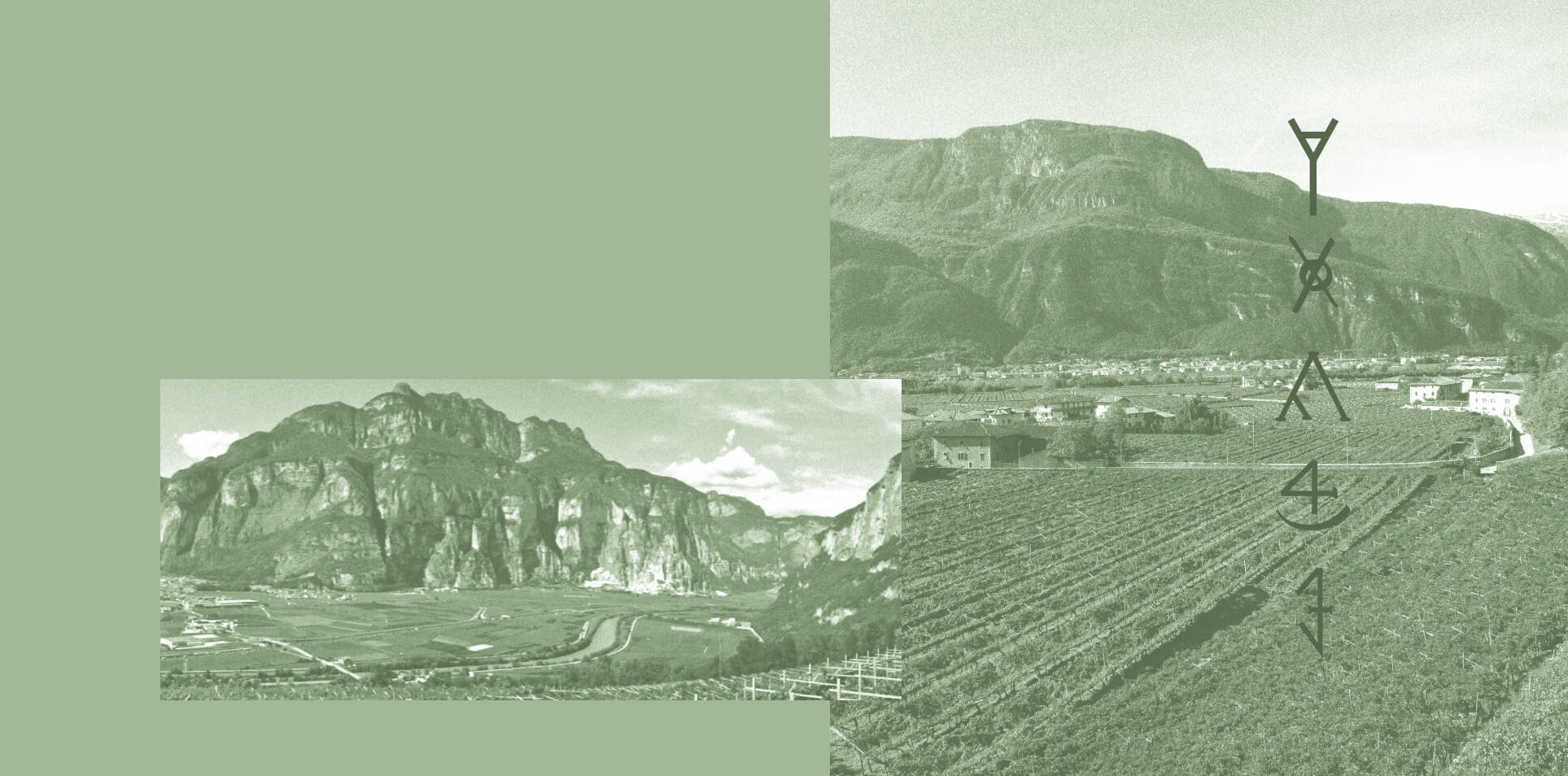 The care and protection of the vineyard was paramount: a fine vineyard was the most precious thing in the village of Mezzo, so much so that a legendary figure called "The Saltaro" was created at that time, a "guard" with special powers and appointed by the owners of the Maso di Mezzo to watch over the vineyards in their village.
 
The folkloristic heritage surrounding the Maso was unique: saints and sacred figures played an important role in the safe keeping of the land and the men and women who worked it: one such figure was that of Saint Urbano, patron saint of wine growers.  In the Maso many traditions and customs were developed, one such tradition being the marking of tools for the fields and cellars with initials or signs: marks which then remained intrinsically linked to that Maso.
Discover Wines