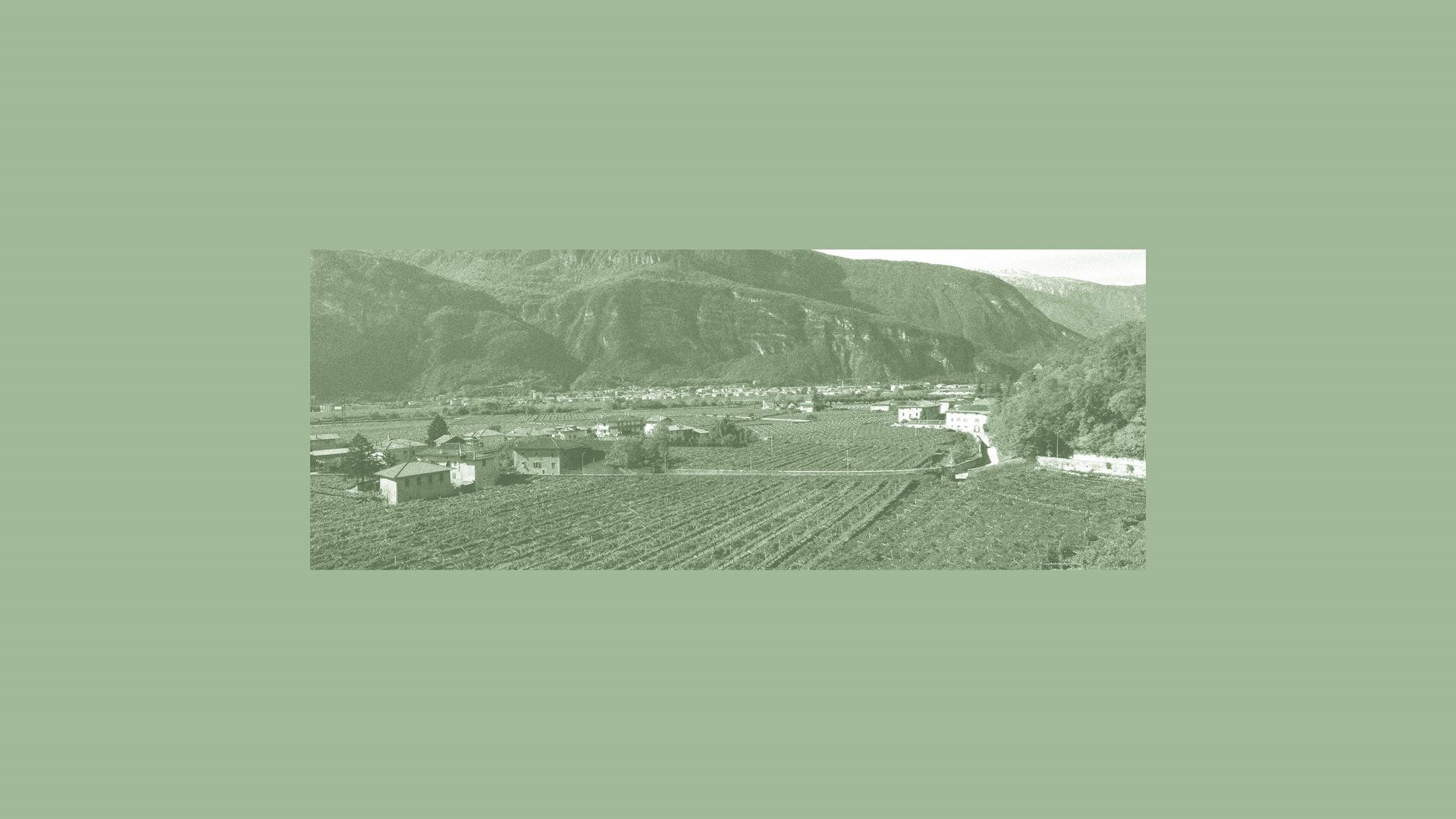 The Piana Rotaliana
is the homeland of the village of Mezzo, nowadays known as Mezzocorona.
It is located 30 km north of Trento, alongside the Adige river valley and the main roads towards the border with Austria and the German countries.  
This special land was once defined by the German writer and poet Goethe as "the most beautiful garden in Europe cultivated with vines".
The Piana was originated by the Noce stream on its course towards the Adige river:  in ancient times, the Noce would overflood onto the terrains of the plain covering them with water and mud; such flooding phenomenon gradually created a succession of alluvial deposits that got stratified and modelled throughout the course of centuries. Piana Rotaliana unique soil composition (its terroir) was thus created, becoming the cradle of an outstanding cultivation of excellent vines.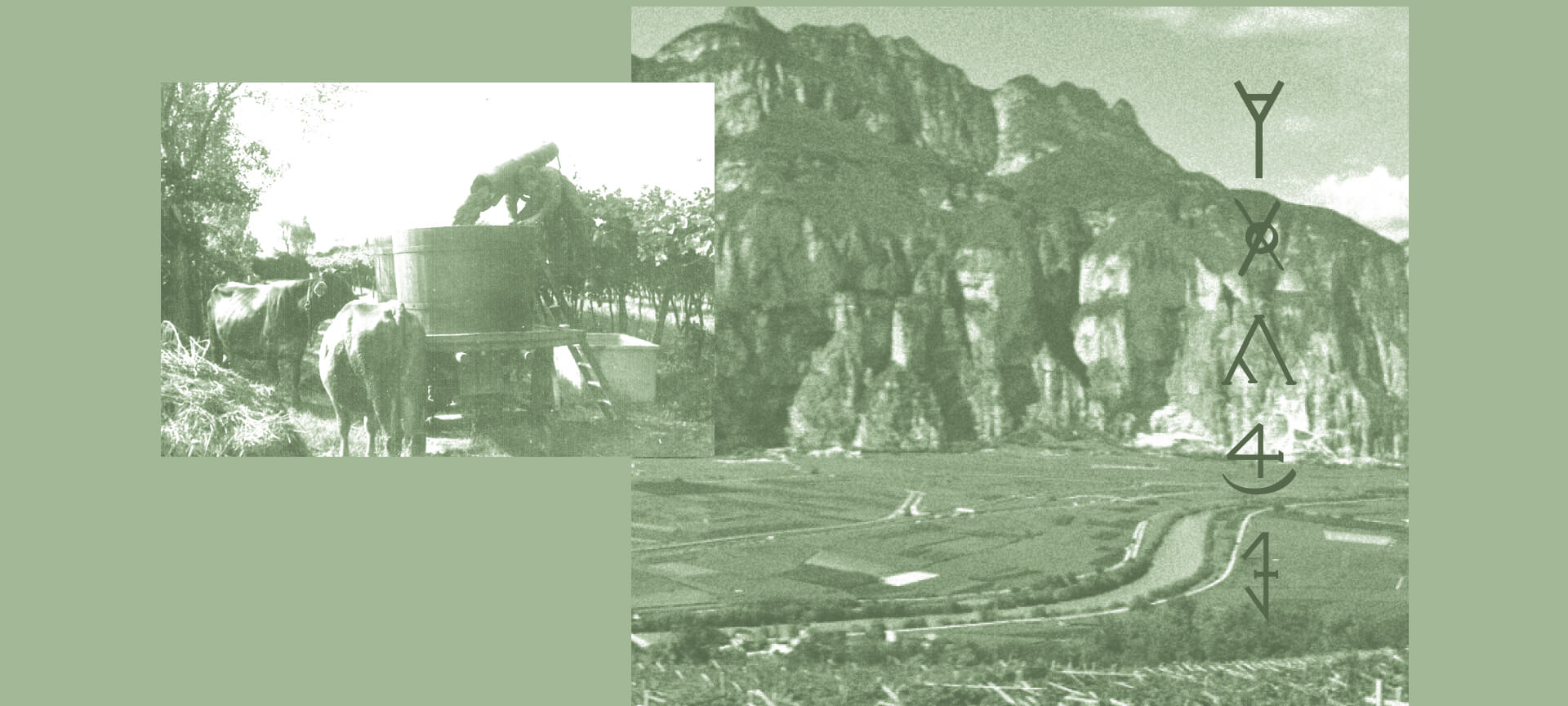 The surrounding dolomitic rocks that protect the plain and the village of Mezzo significantly influence the accumulation and subsequent dispersion of heat. The winds created by the convergence of two major valleys – Val di Non and Valle dell 'Adige – mitigate the temperature and especially the air humidity. As a result, the grapes grow healthy and vigorous.
In this "perfect place" – where the climate and the soils interact beautifully - indigenous varietals (such as Teroldego) and international ones (such as Pinot Grigio) thrive and produce rich fruits with unique profiles.
And all around it, the beautifully sun-exposed hillside vineyards, are home of the white varietals (such as Riesling X Sylvaner and Chardonnay). The plots are located at different altitudes according to their specific needs and aptitudes.  As a result, they greatly benefit from the height and from the sun caress reaching their perfect equilibrium of aromas/acidity/freshness.
In the whole area, the dolomitic climate has always forged the vines' characters, making their aromas and fragrances strong and unique. In particular, the wide difference in temperatures from day to night results in a higher level of final acidity which imparts freshness and lift to the wines
Discover Wines